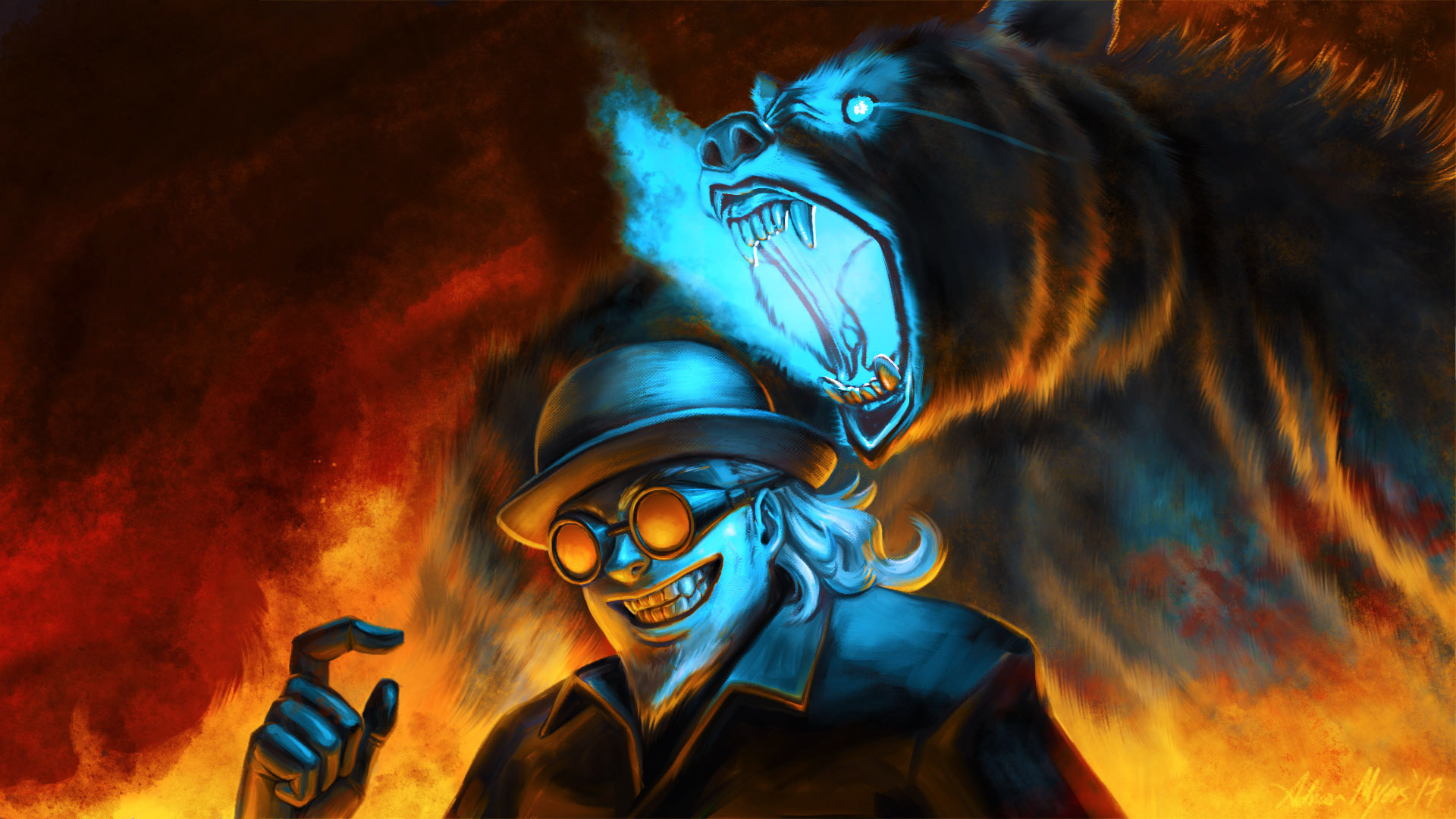 From Concept to 3D
This one is a Photoshop composite of
Rigel's 3D model
, a newer version of the space background I created for another painting, and a totally new digital painting of
Rigel
.
Lion Cub Tattoo
This was a commission for a friend, who wanted a lion cub with blue roses to go over her heart. The overall design was left up to me, and I decided on a running cub to create something dynamic (and also because it's kinda cute to have a little cub always "running" through her heart. :P)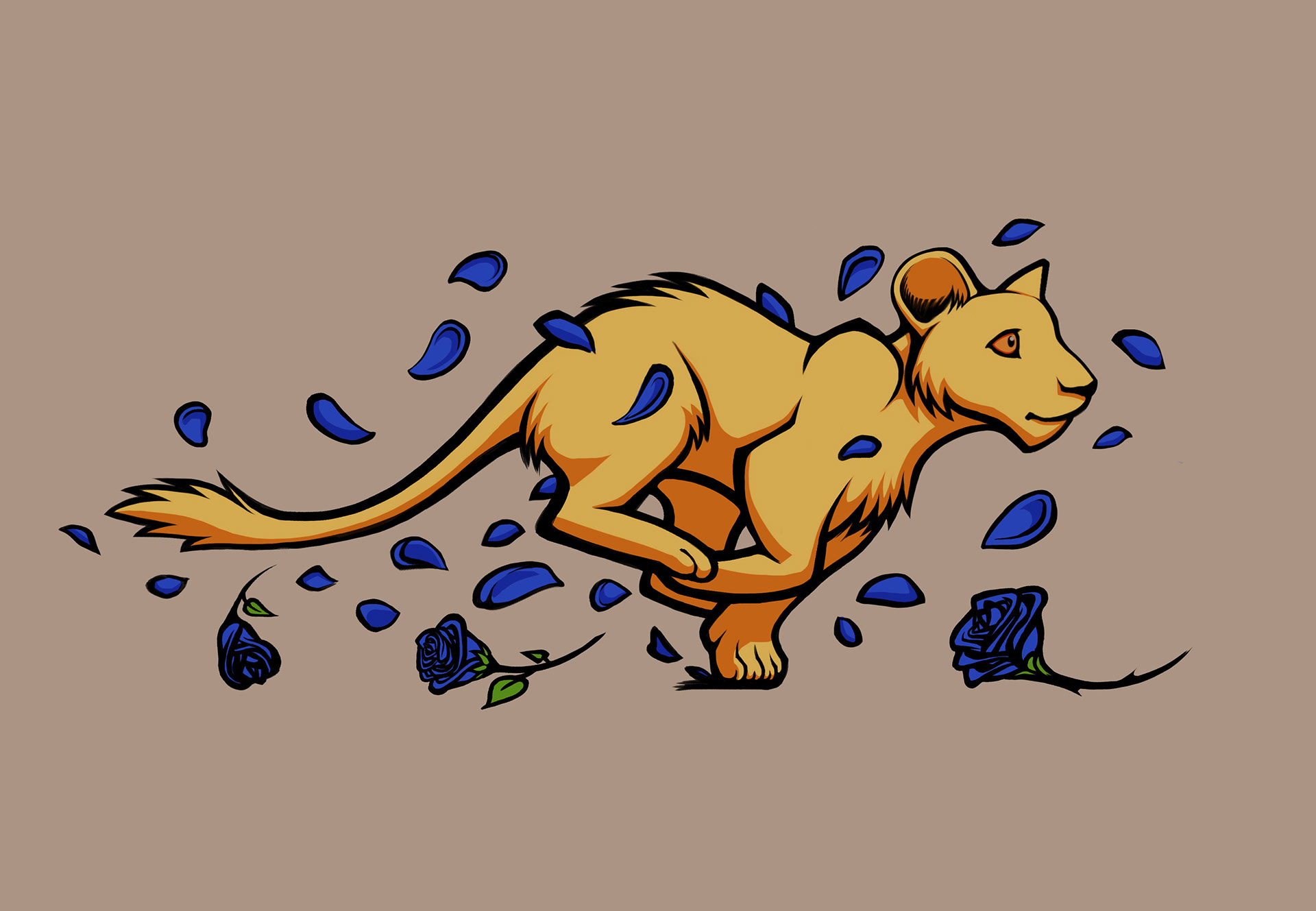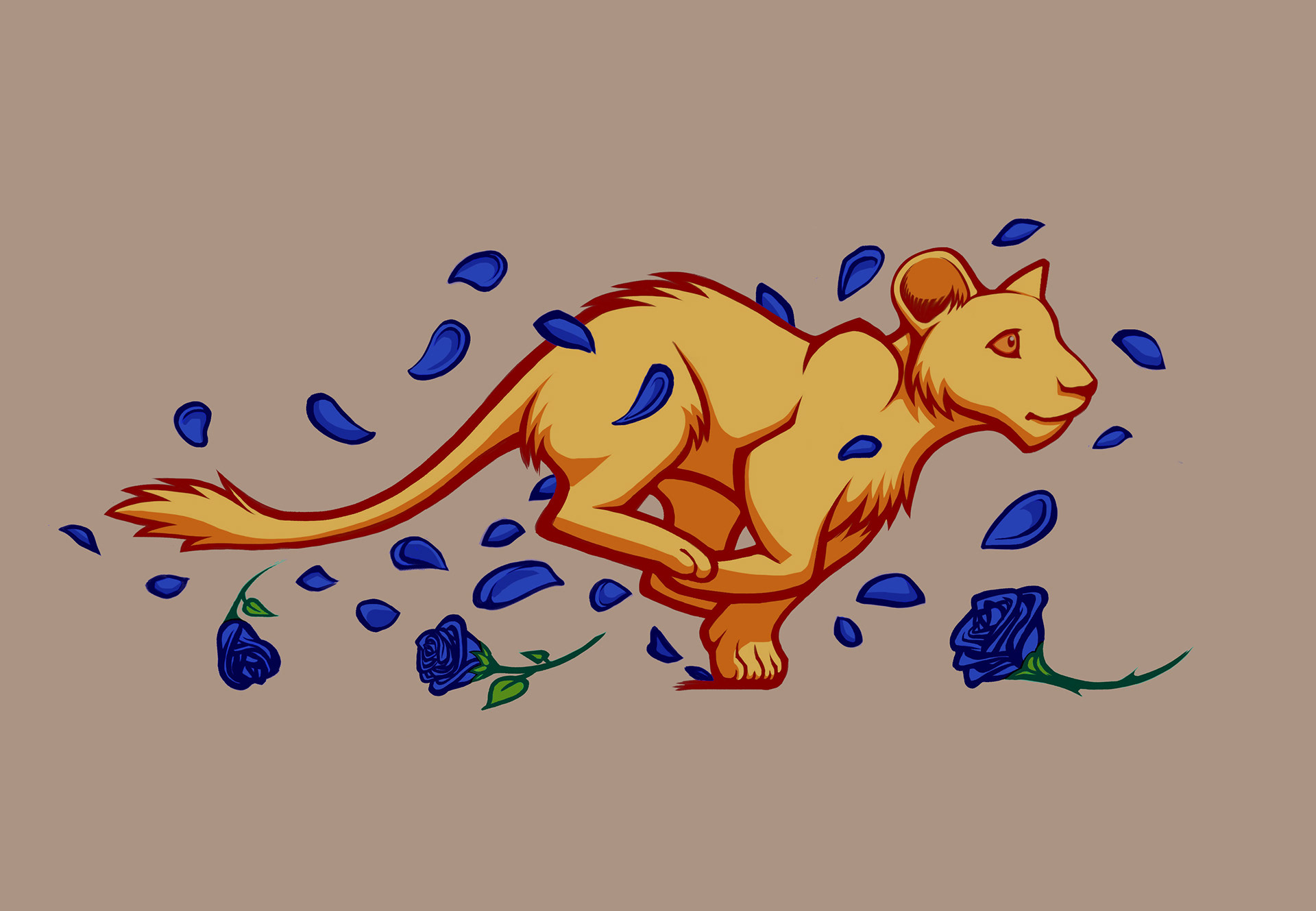 Envy
This was a personal project based on the Seven Deadly Sins from Fullmetal Alchemist (personifications of the seven deadly sins). Of the seven, the one I struggle with the most is Envy, so I chose to create a stylized self-portrait depicting myself transforming into Envy (or is it the other way around...?)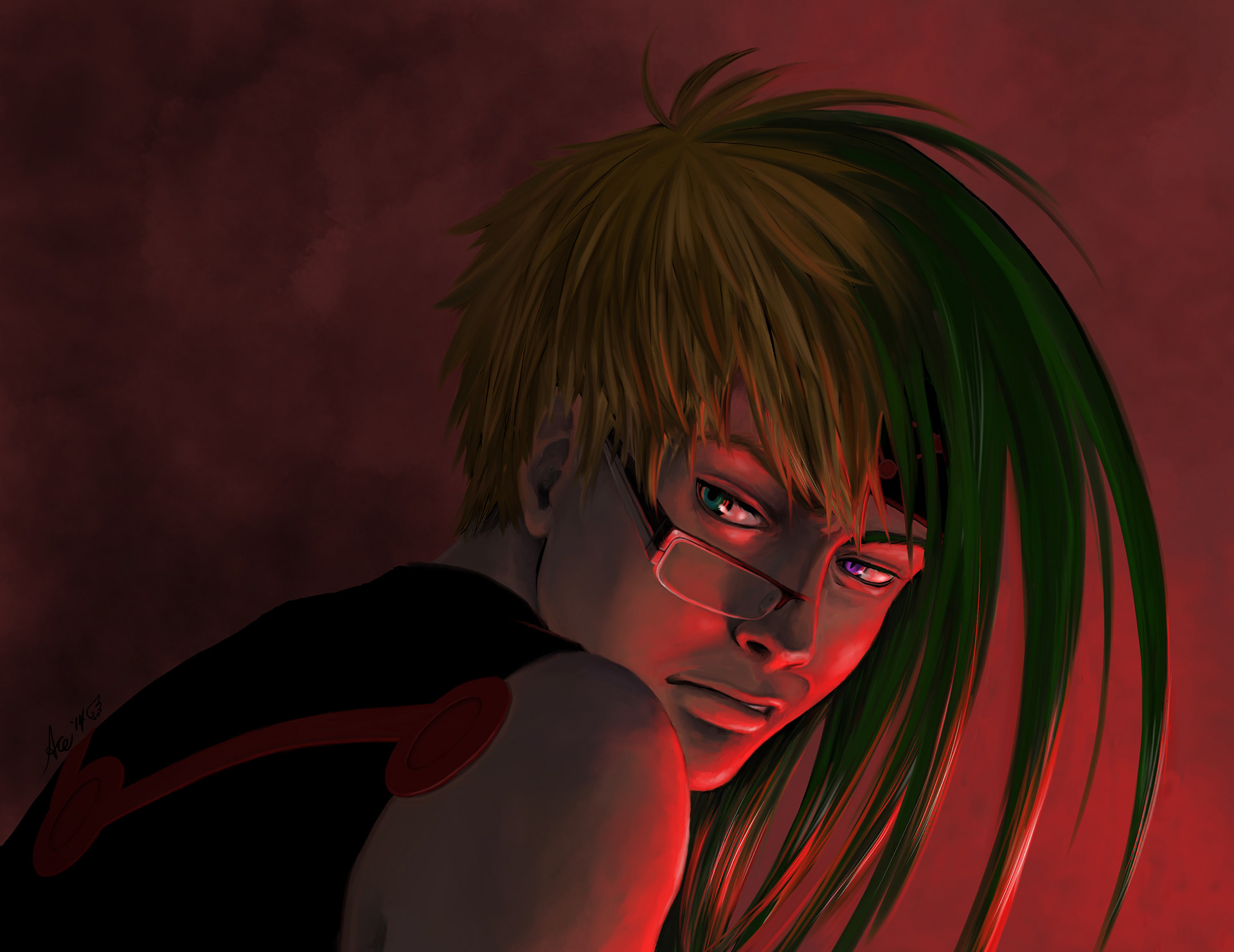 Tidus' Birdy Bloodlust
This was an odd commission request from a friend (mostly in jest, but I took her up on it anyway). If you've played the Chocobo racing game in Final Fantasy X or watched someone else play it, you probably understand the sentiment here. I took the opportunity to experiment with a new method of choosing a color palette in Photoshop and to practice inventing lighting.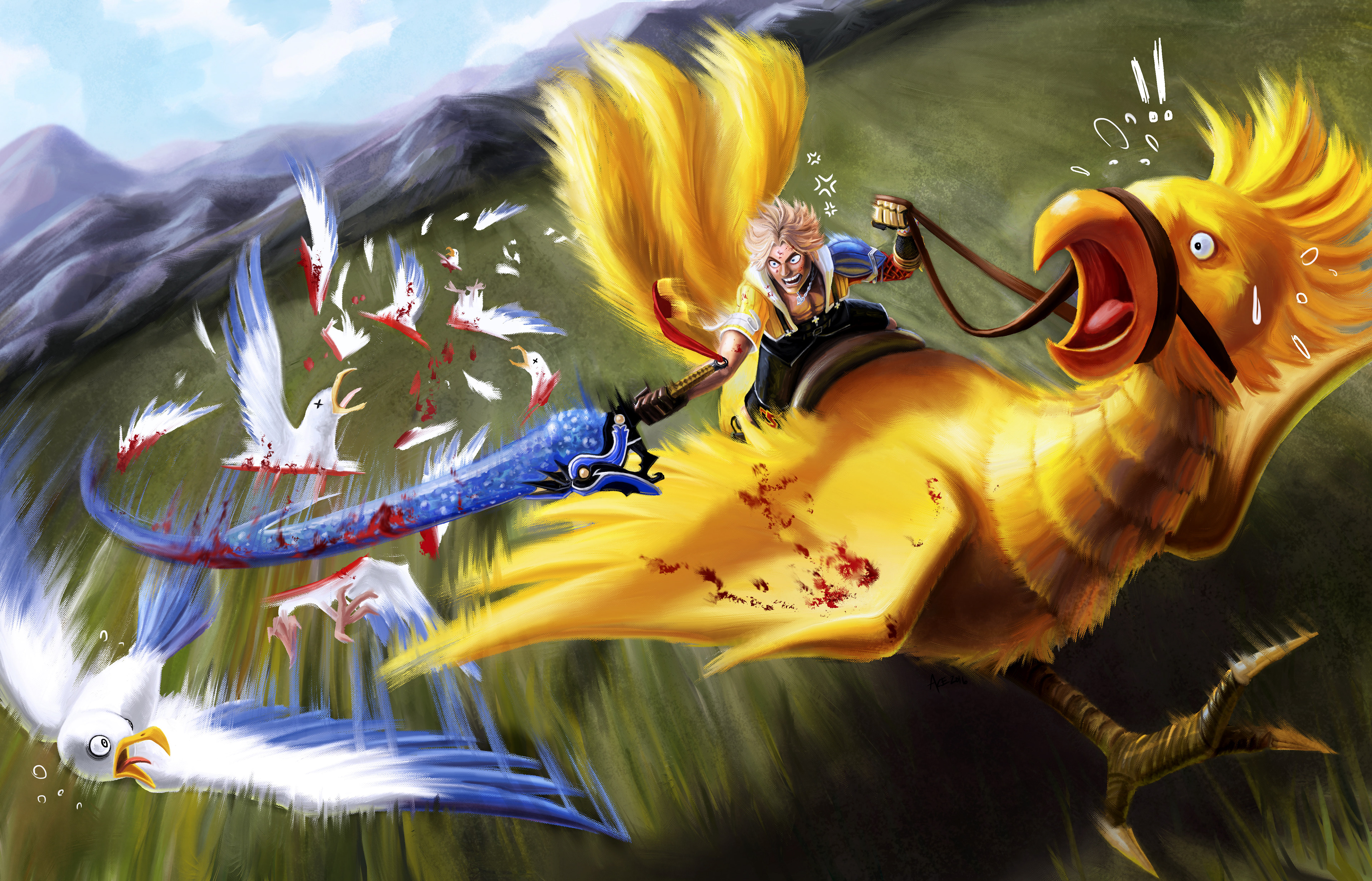 Space-boarder Gideon
For this piece, I rendered one of my 3D characters with Maya, then utilized Photoshop to paint him and composite the render with the environment. Gideon was featured on my
senior show poster
.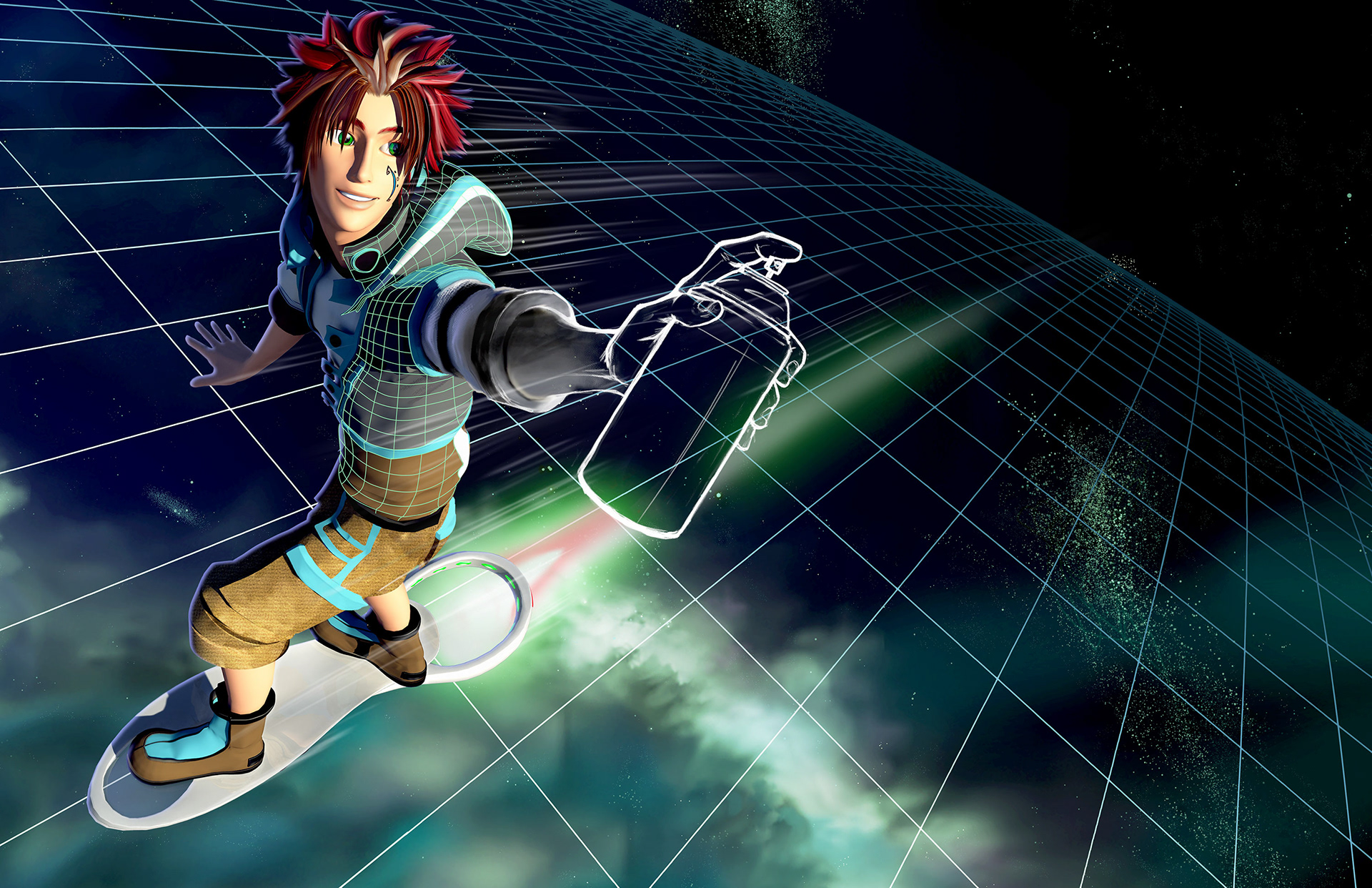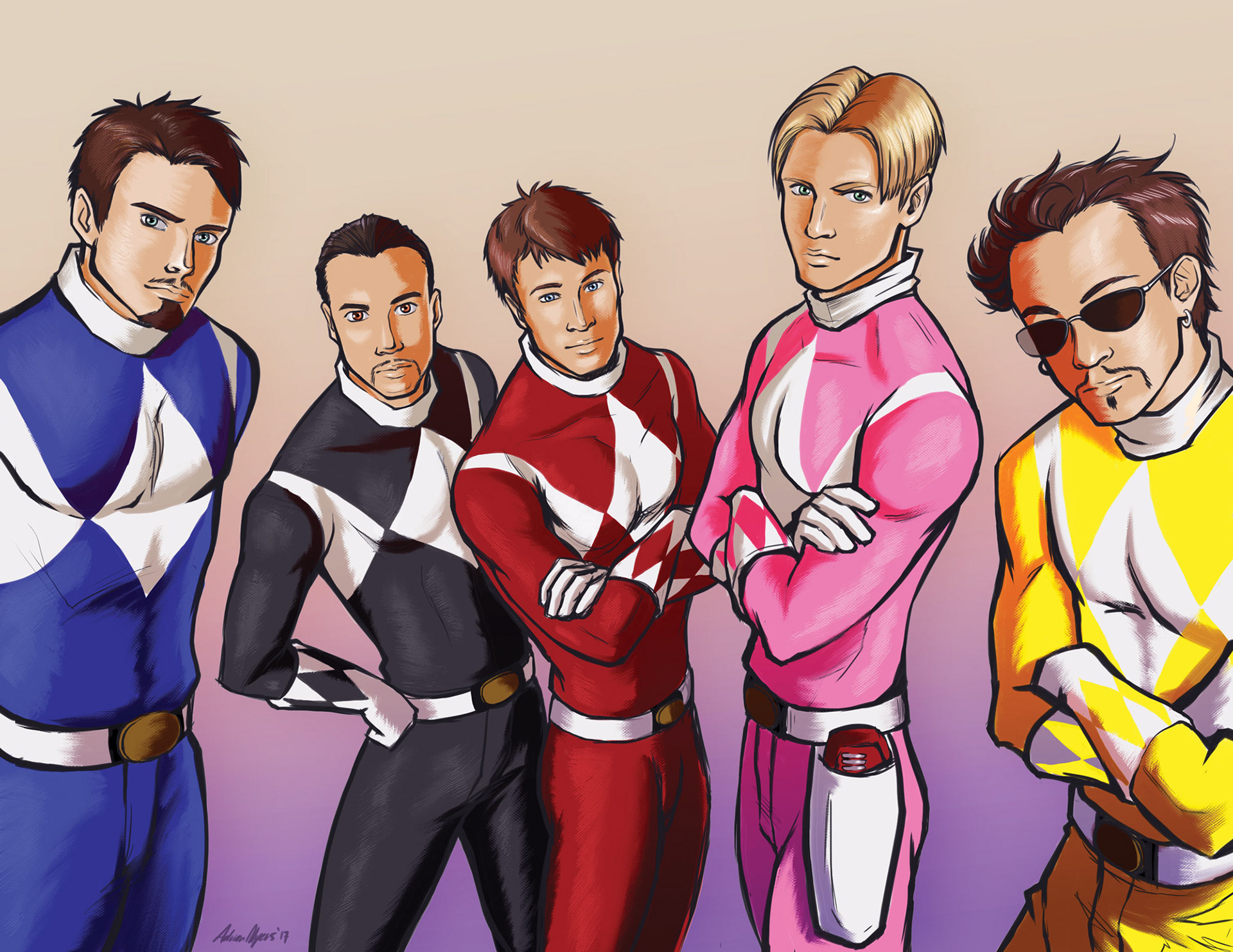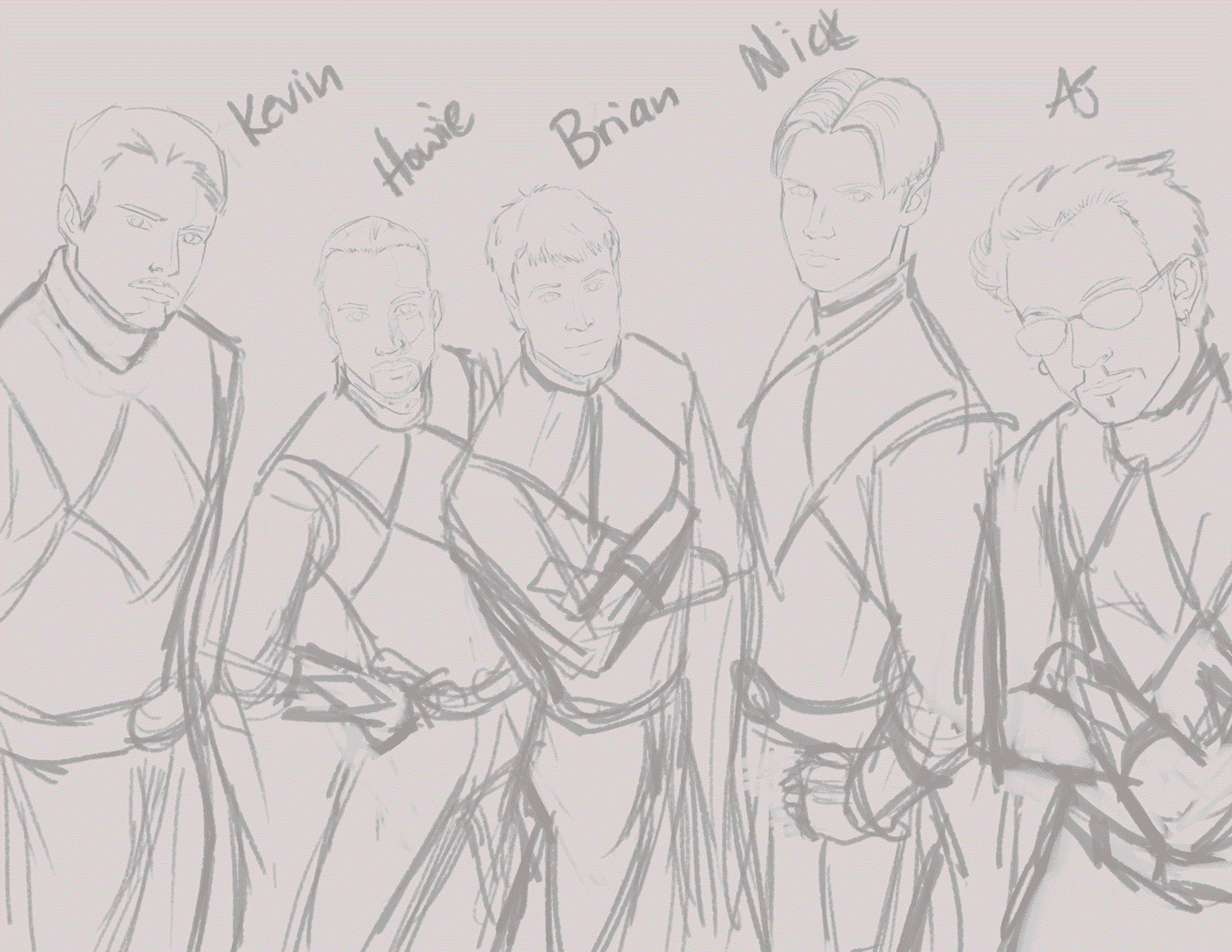 Practice Exercises
This was a simple study exercise to get used to using Photoshop to paint. I chose to reference two simple still life paintings by
Carol Marine
. This was my first try at using the Mixer Brush.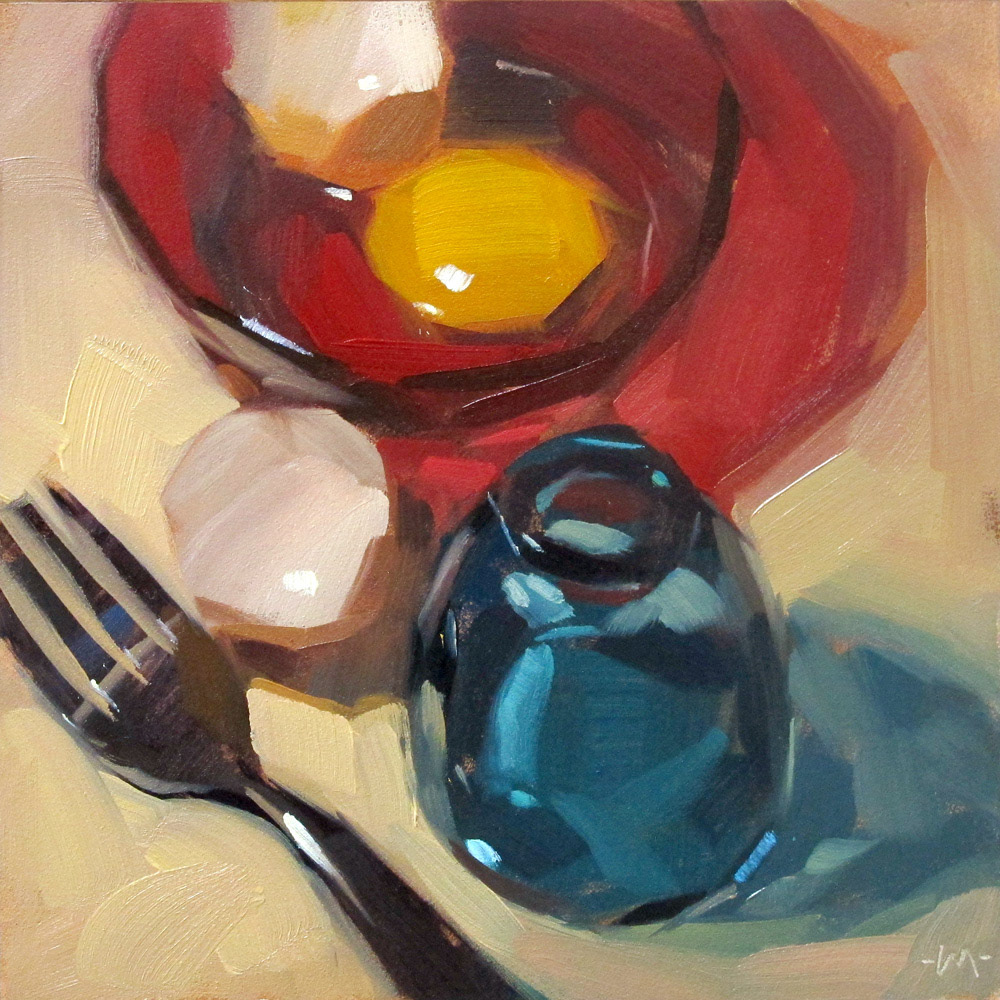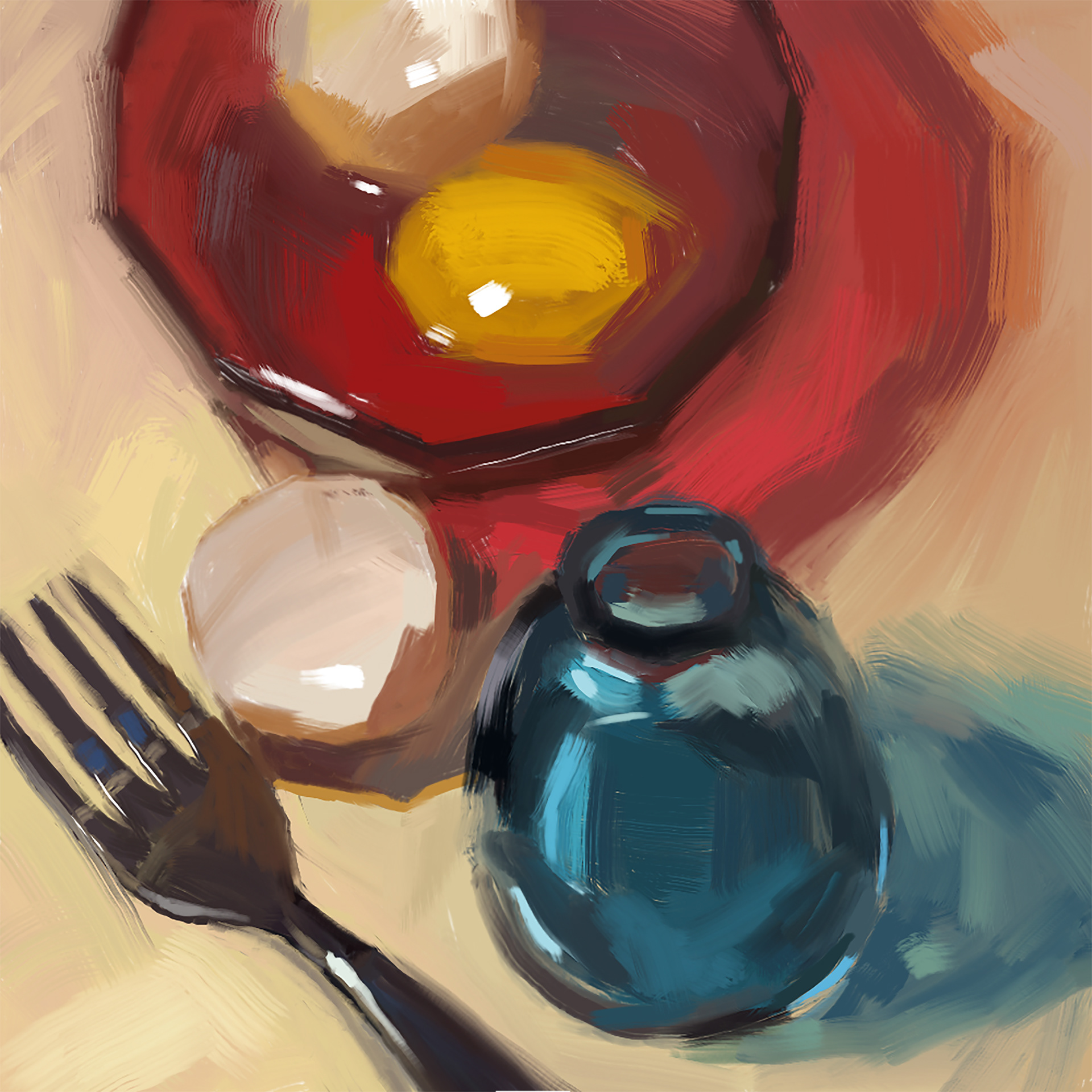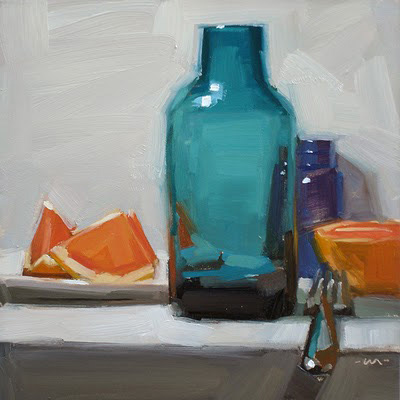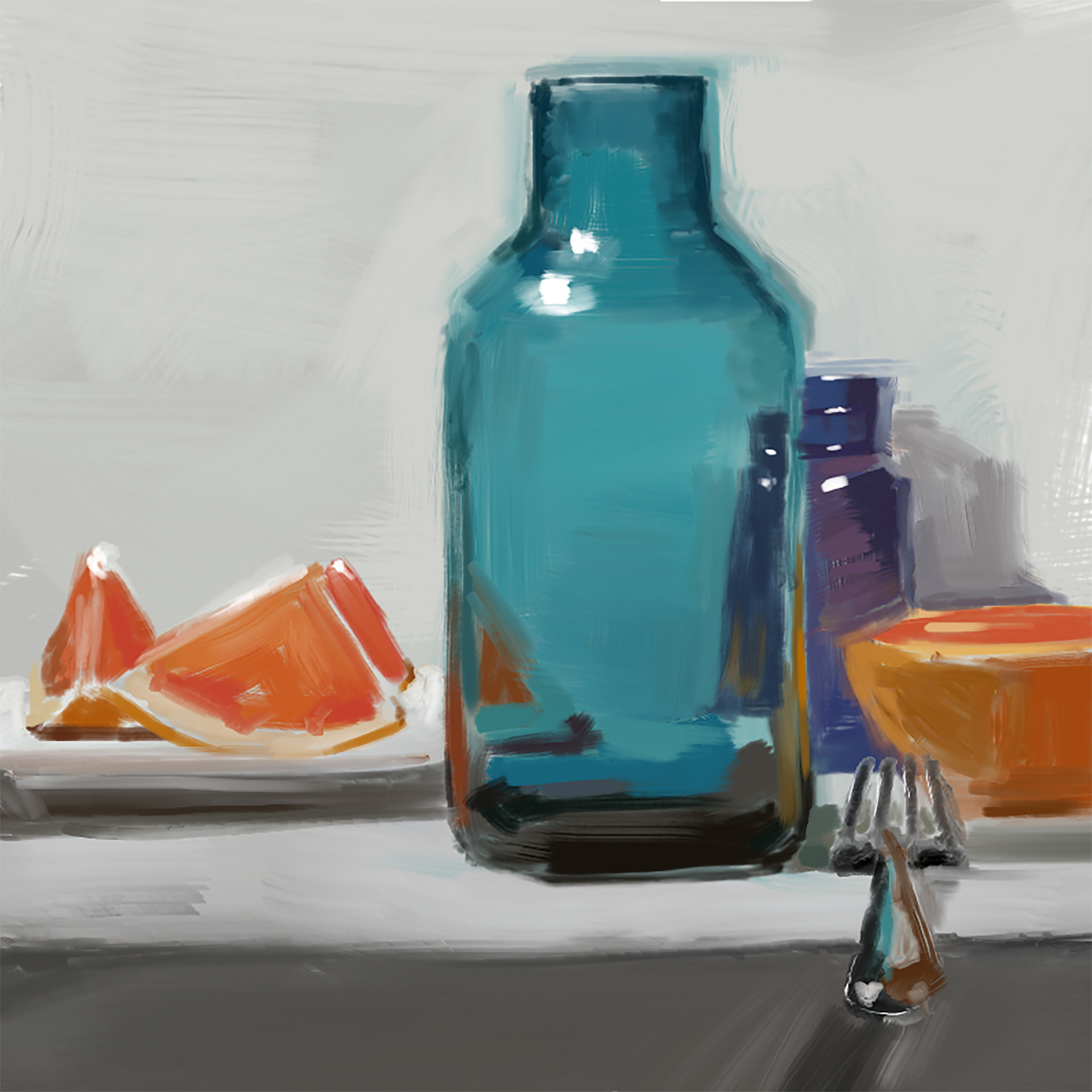 Movement
The purpose of this composition is to show movement. While Gurren Lagann was incredibly fun to draw, I decided to base the final piece on a series of photographs my friend took of me goofing off in the park.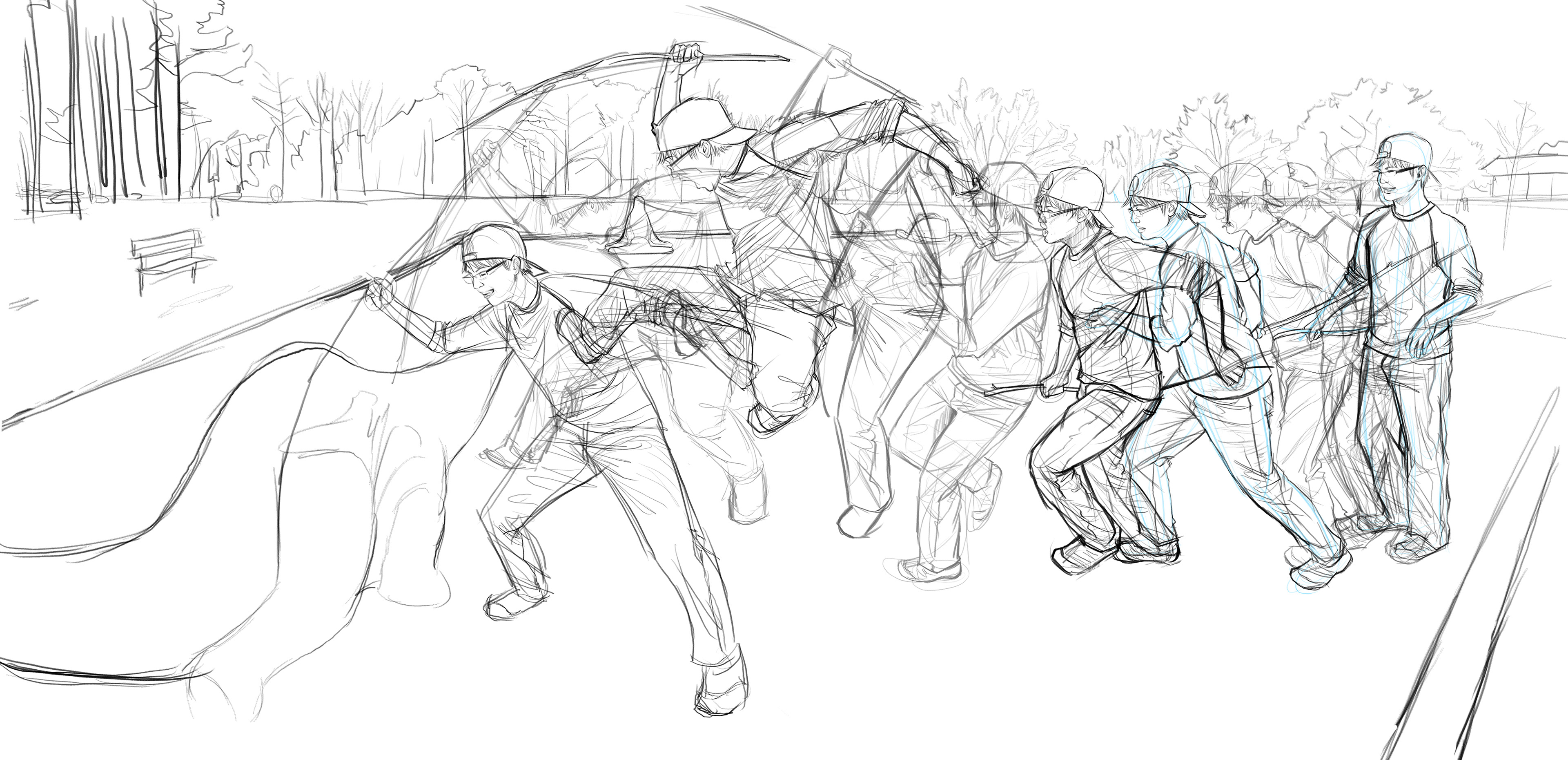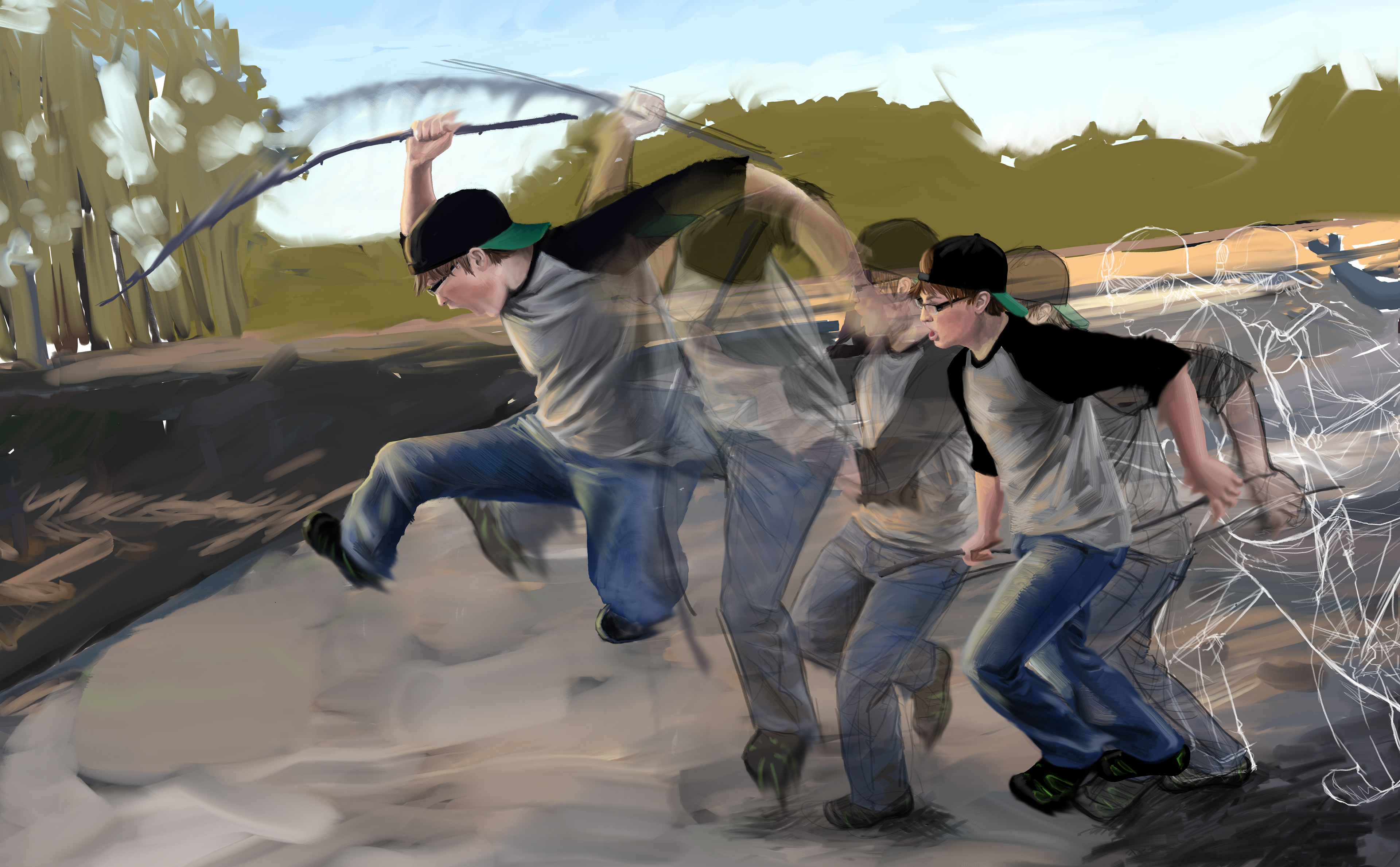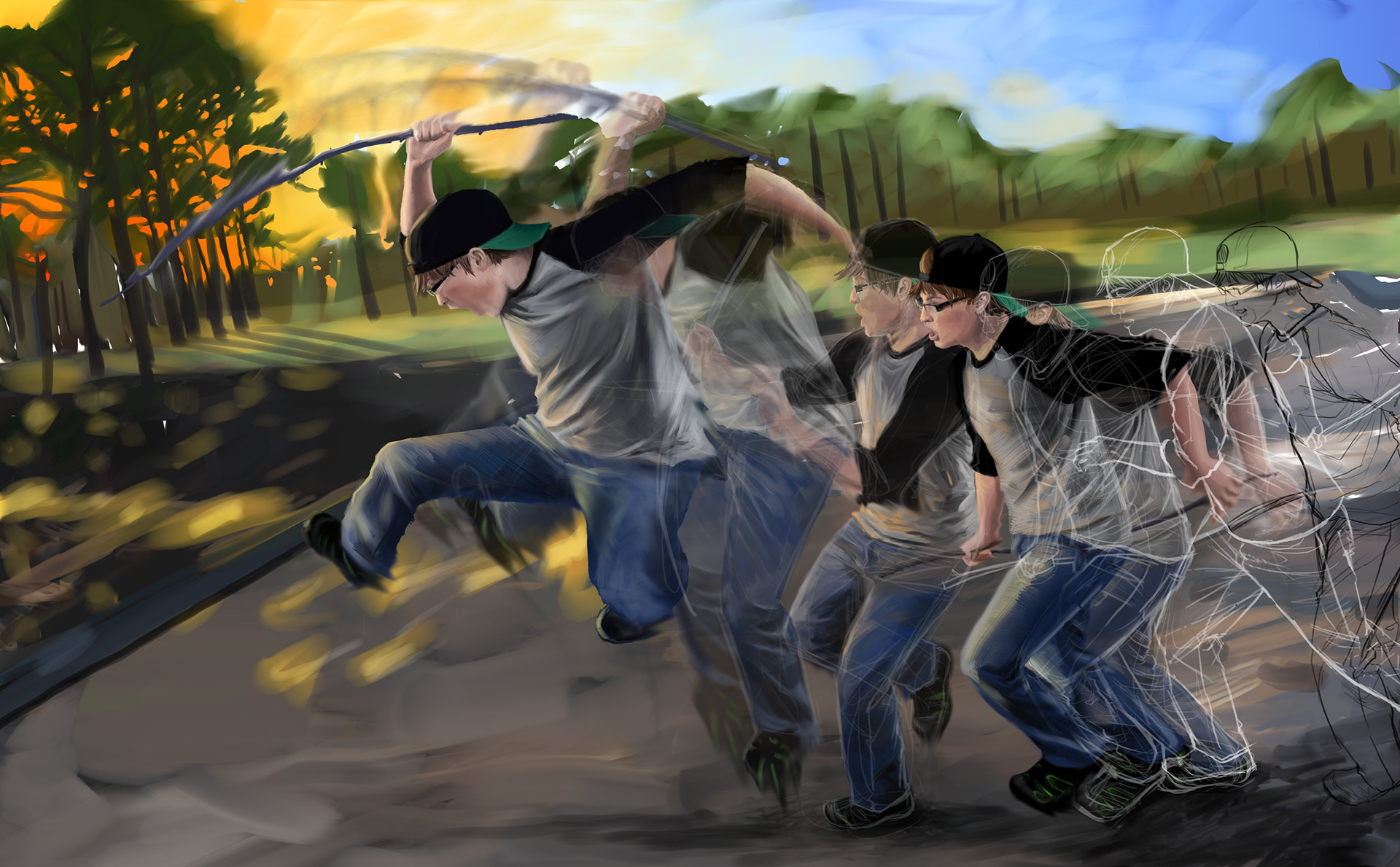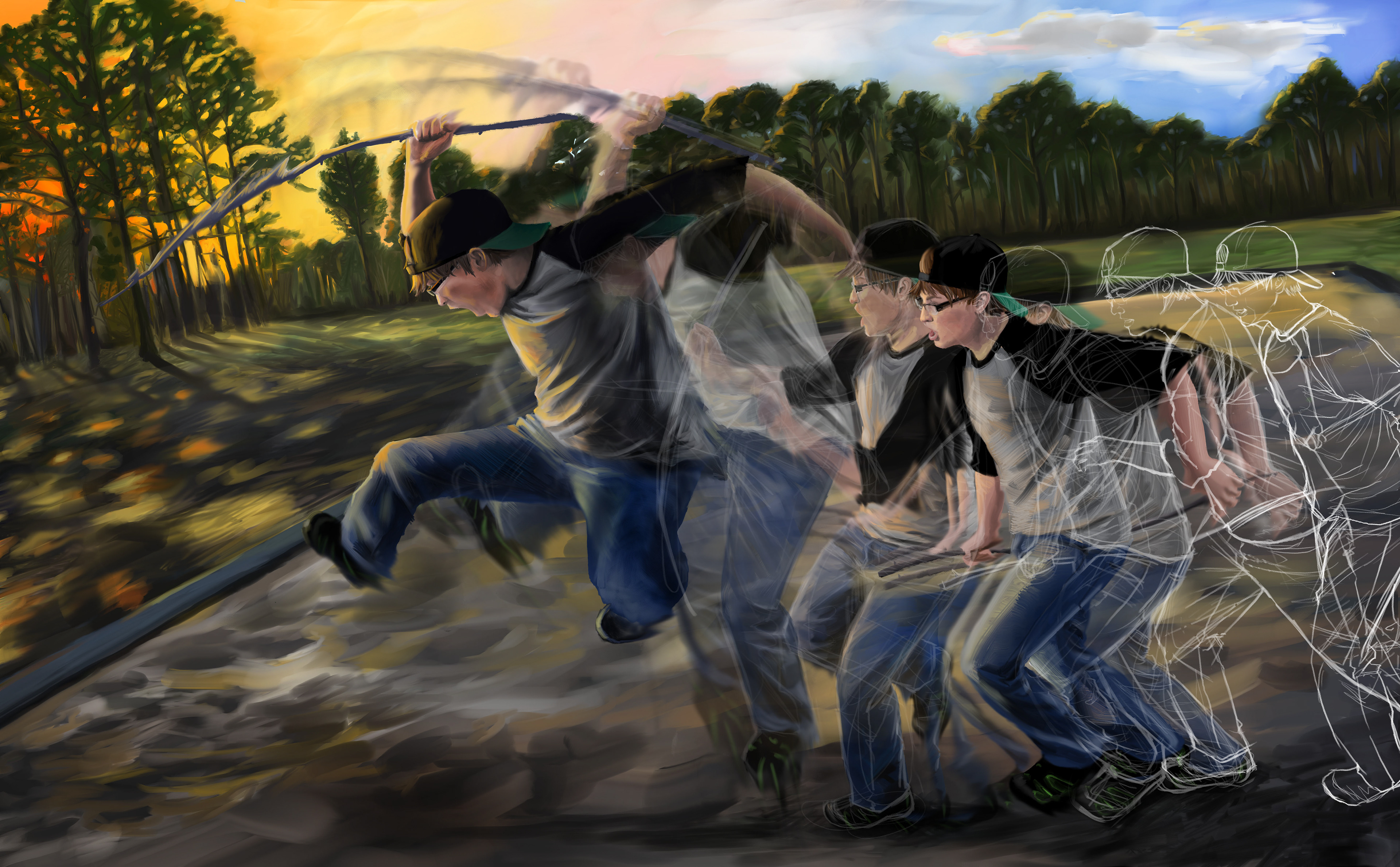 The Fate of Billions
This is an interior vs. exterior composition based around the Golden Mean. For the subject matter, I chose to portray a young Emperor Kaden (an original character from my story,
Lost Past
) in his mediation space contemplating the fate of the planetary system he must rule over.
This was my first time actually painting space (and it was incredibly fun! XD). I decided to create it on a huge canvas (over 8000 pixels wide at a resolution of 300) and I really want to print this on something enormous.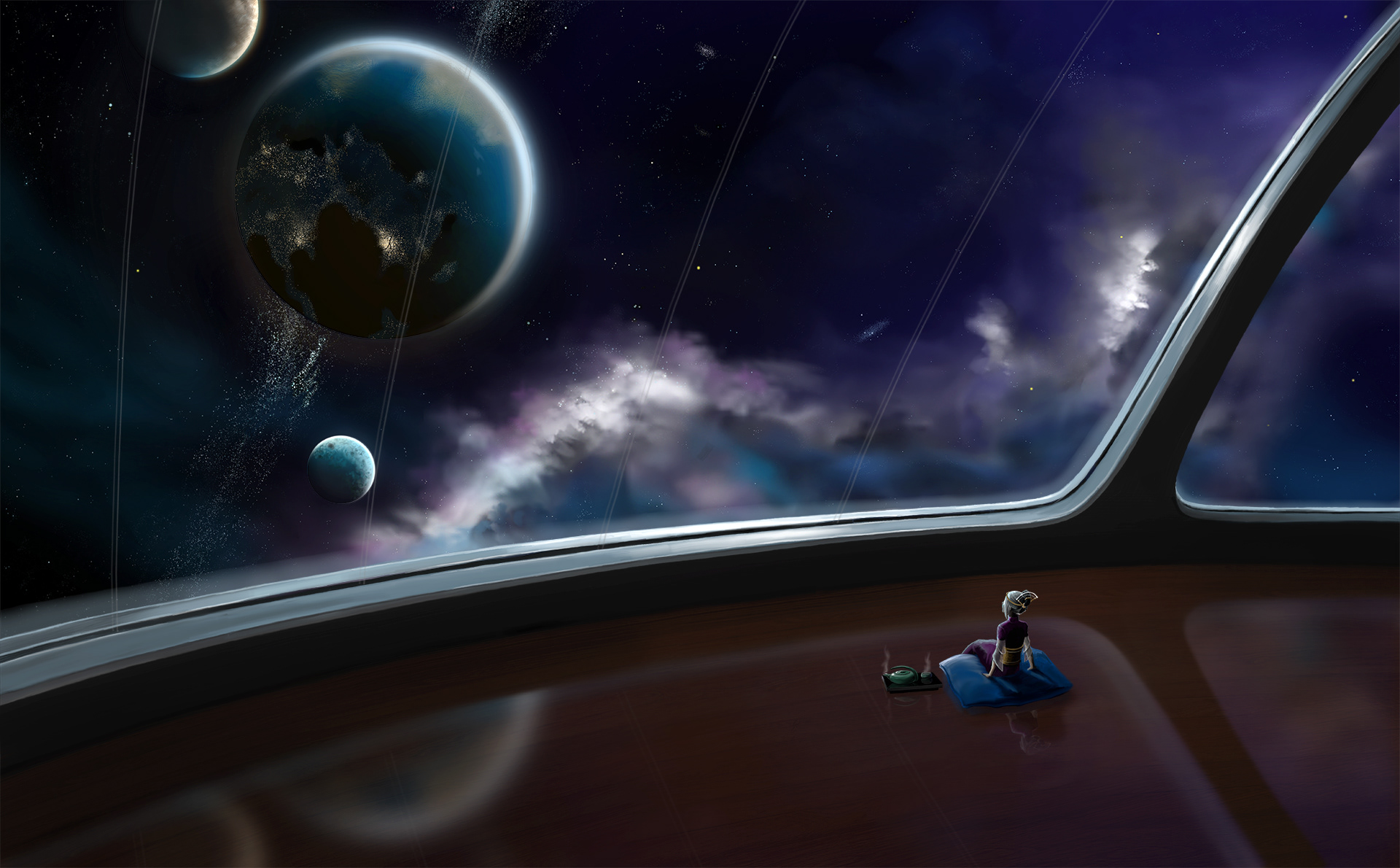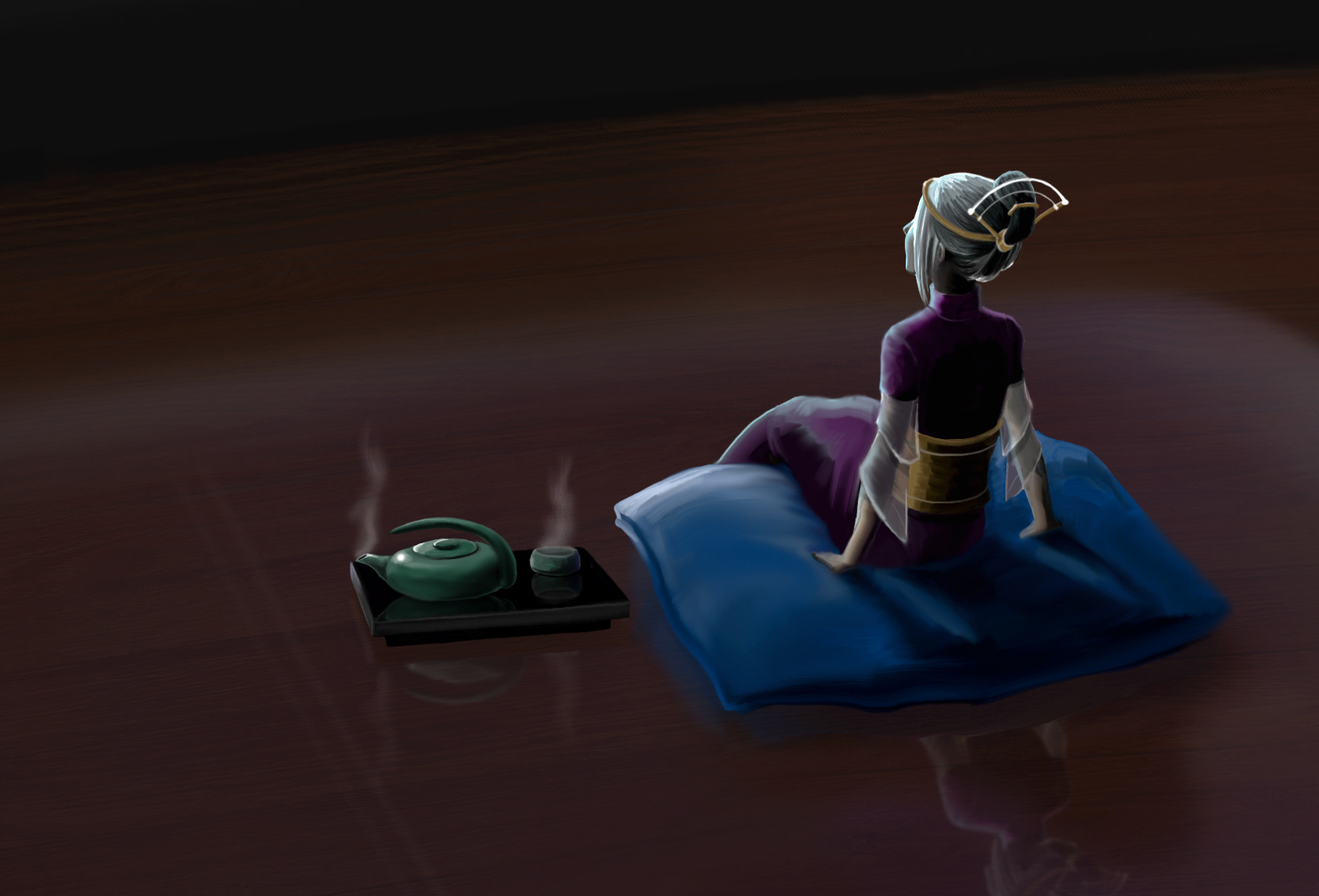 This is a very personal piece for me. I see it as an illustration of self-imposed social anxiety and I wanted to show how it feels to keep your emotions and your true self locked away from the world so tightly that even the people you love can't quite reach you.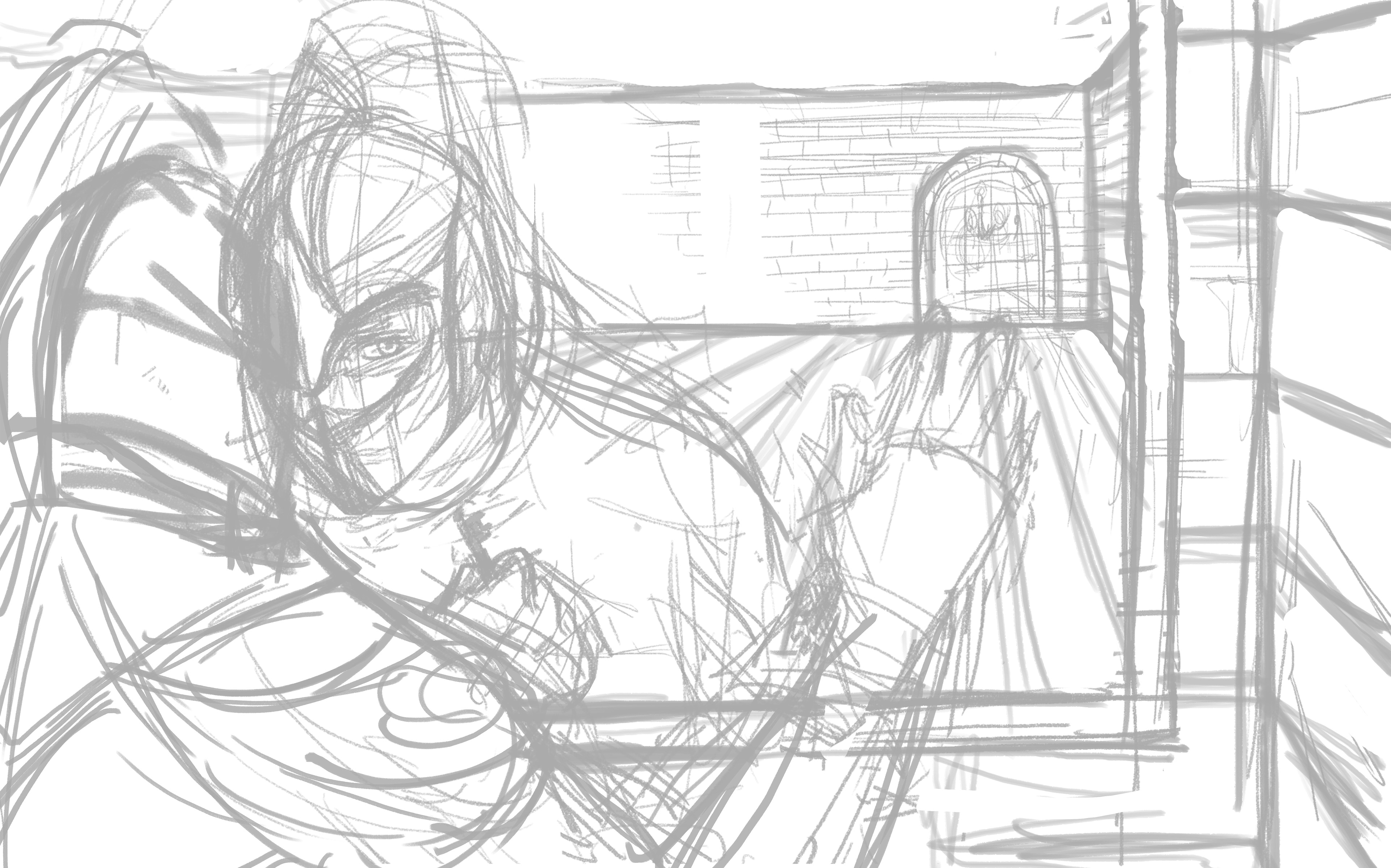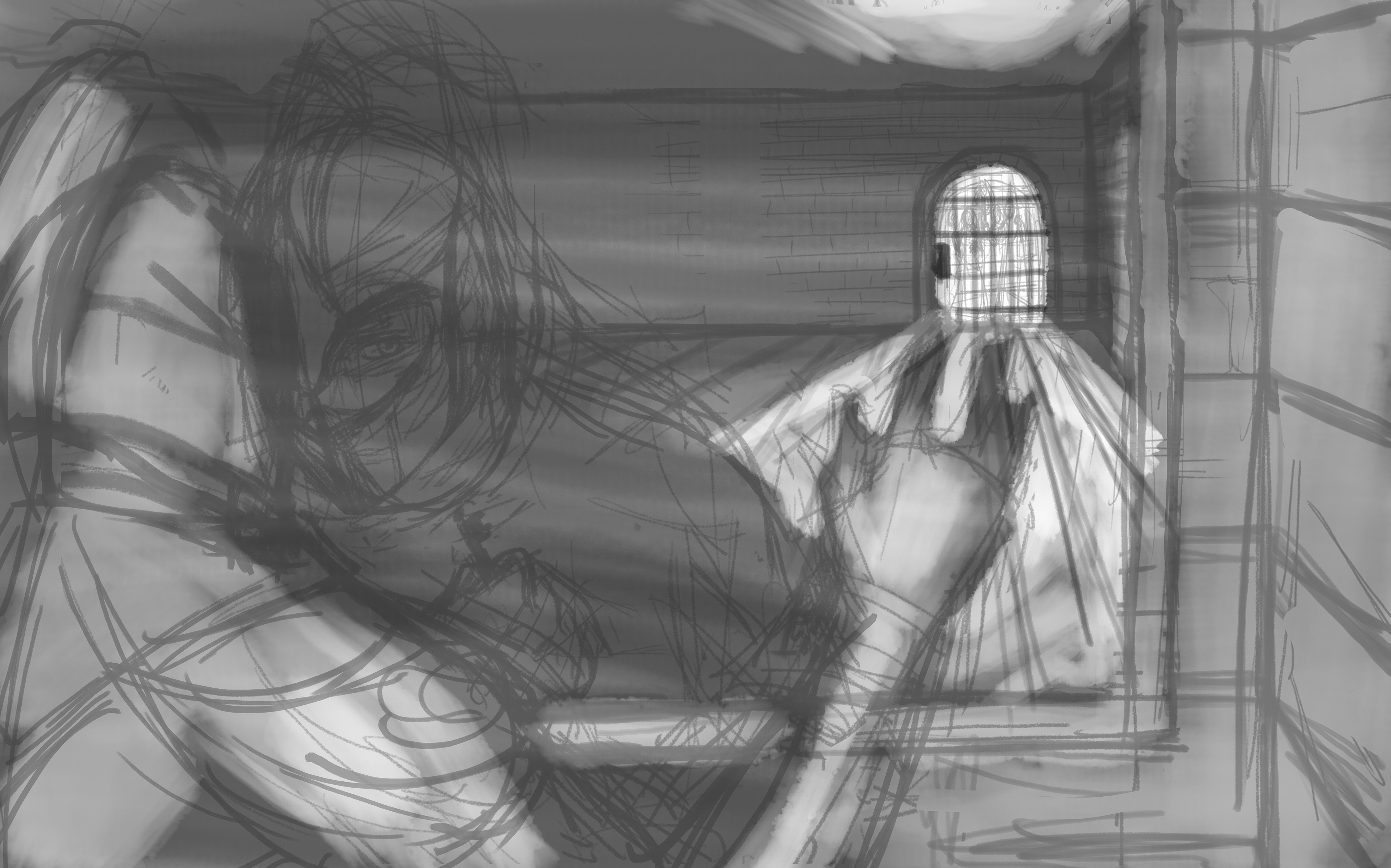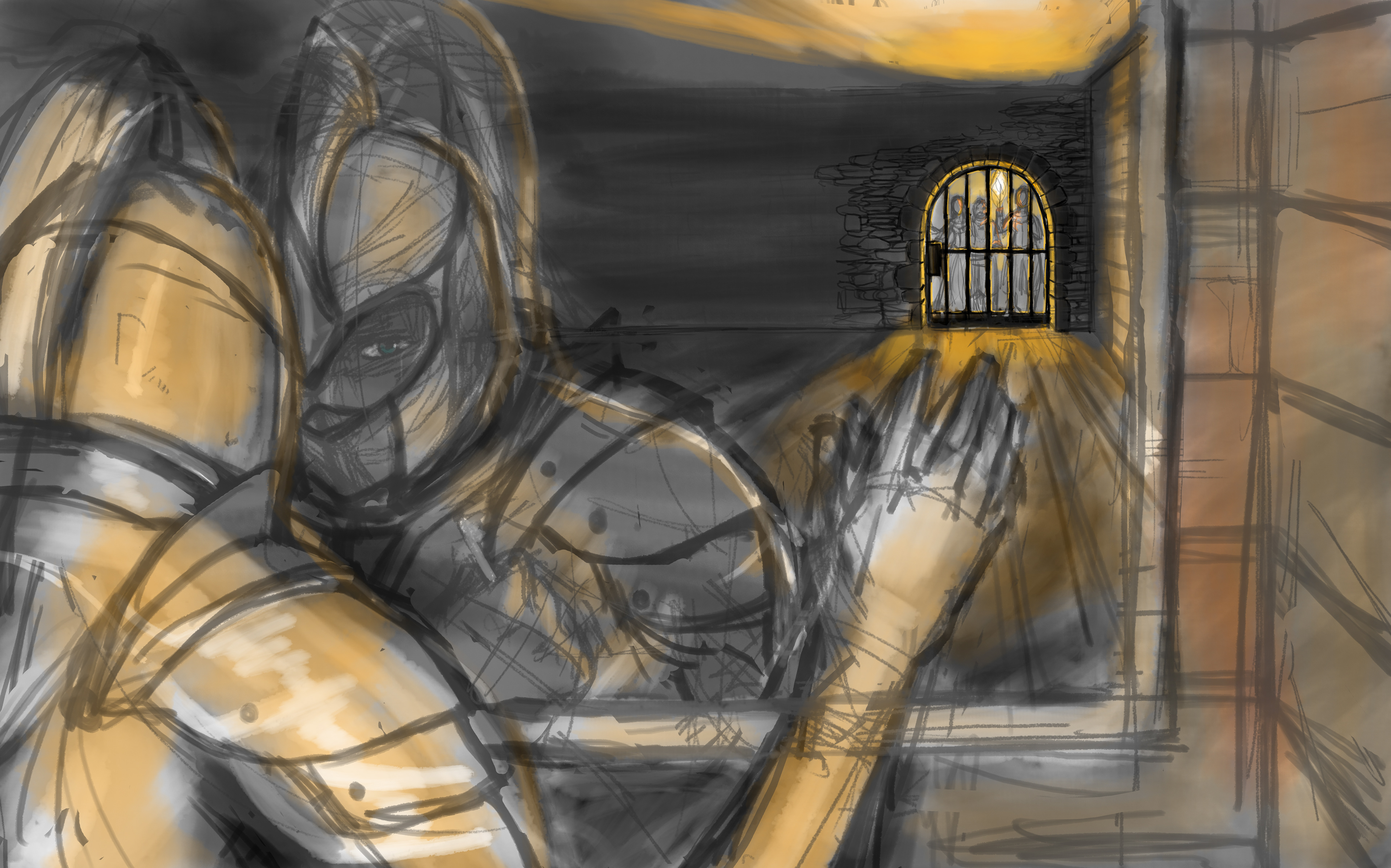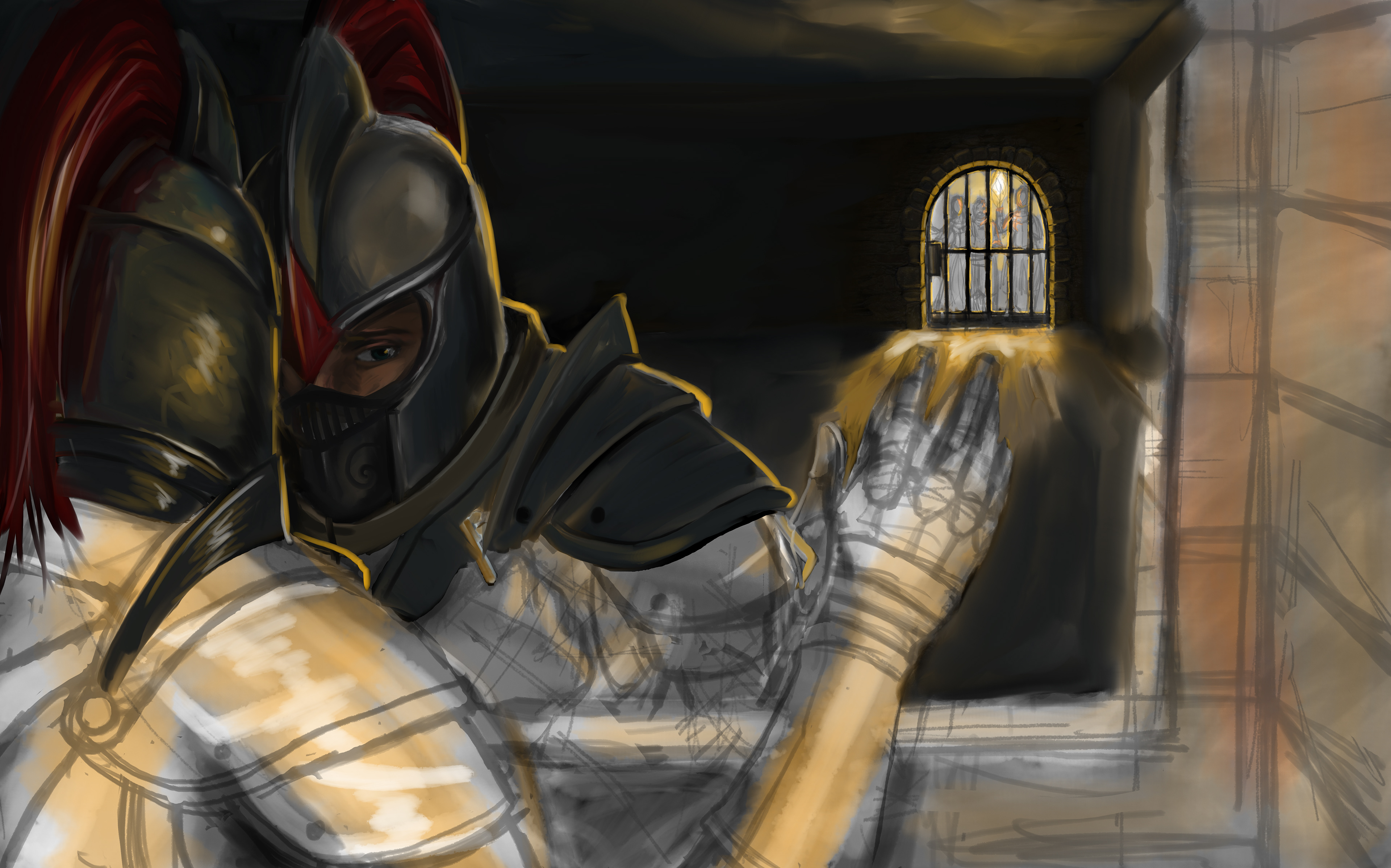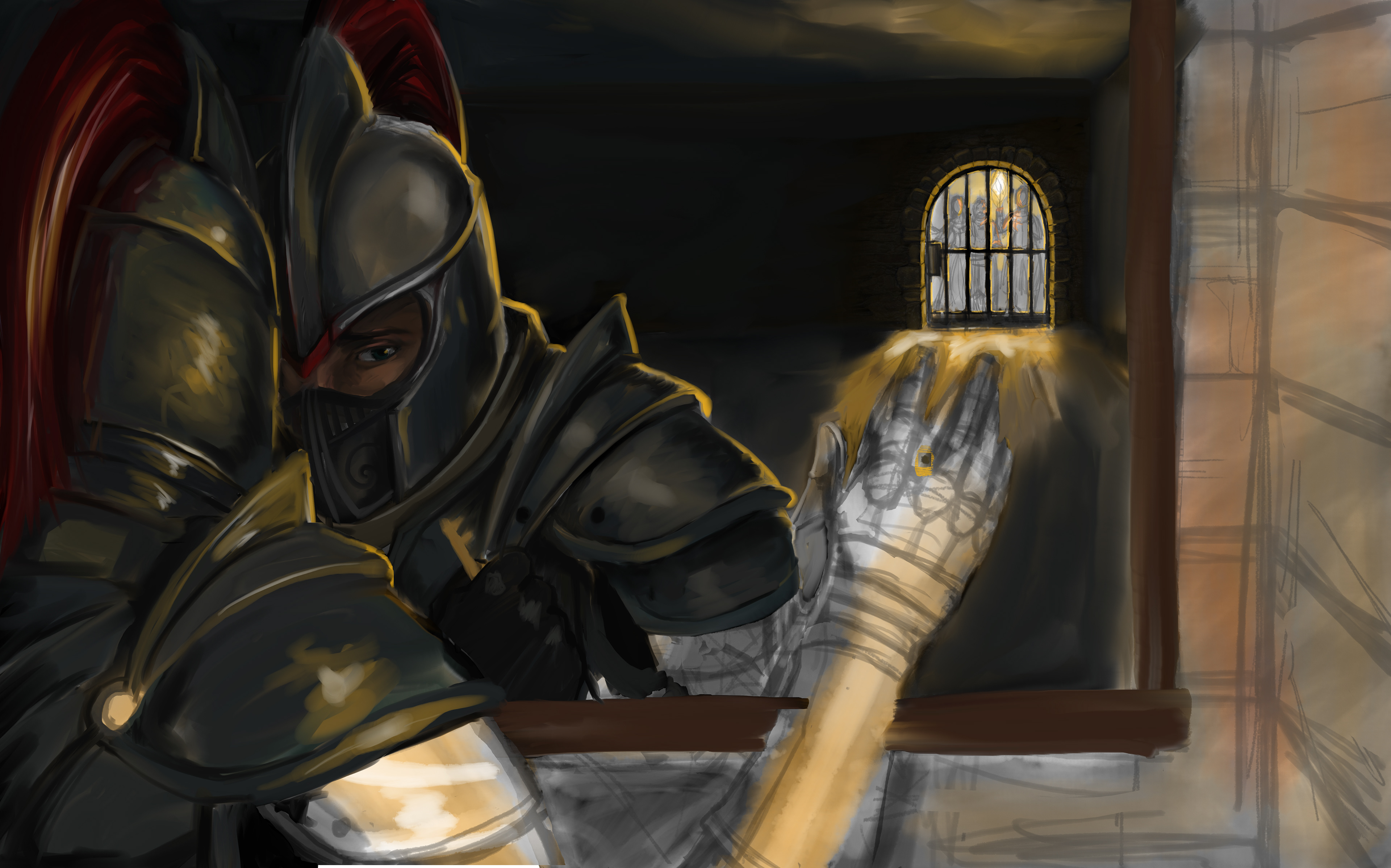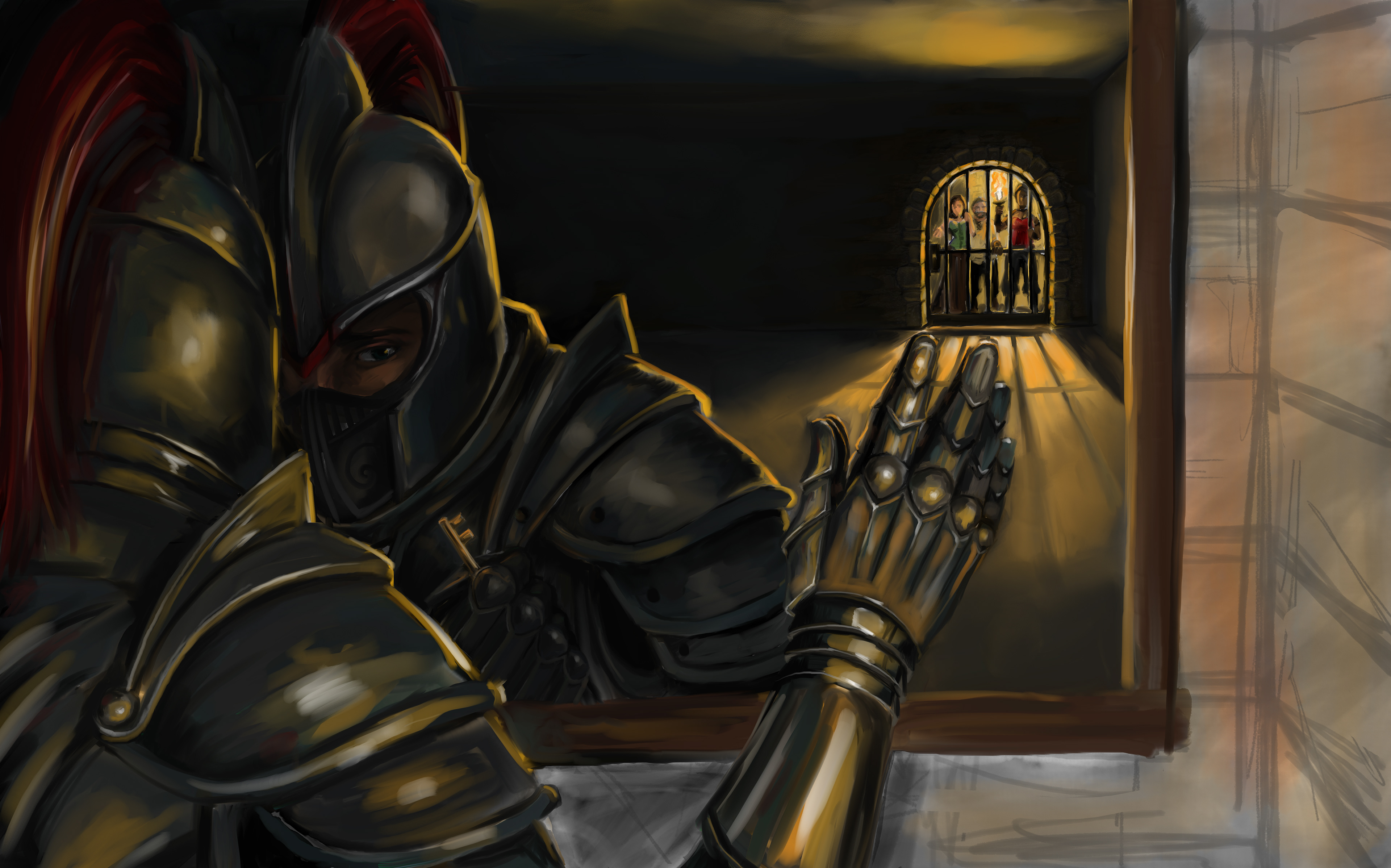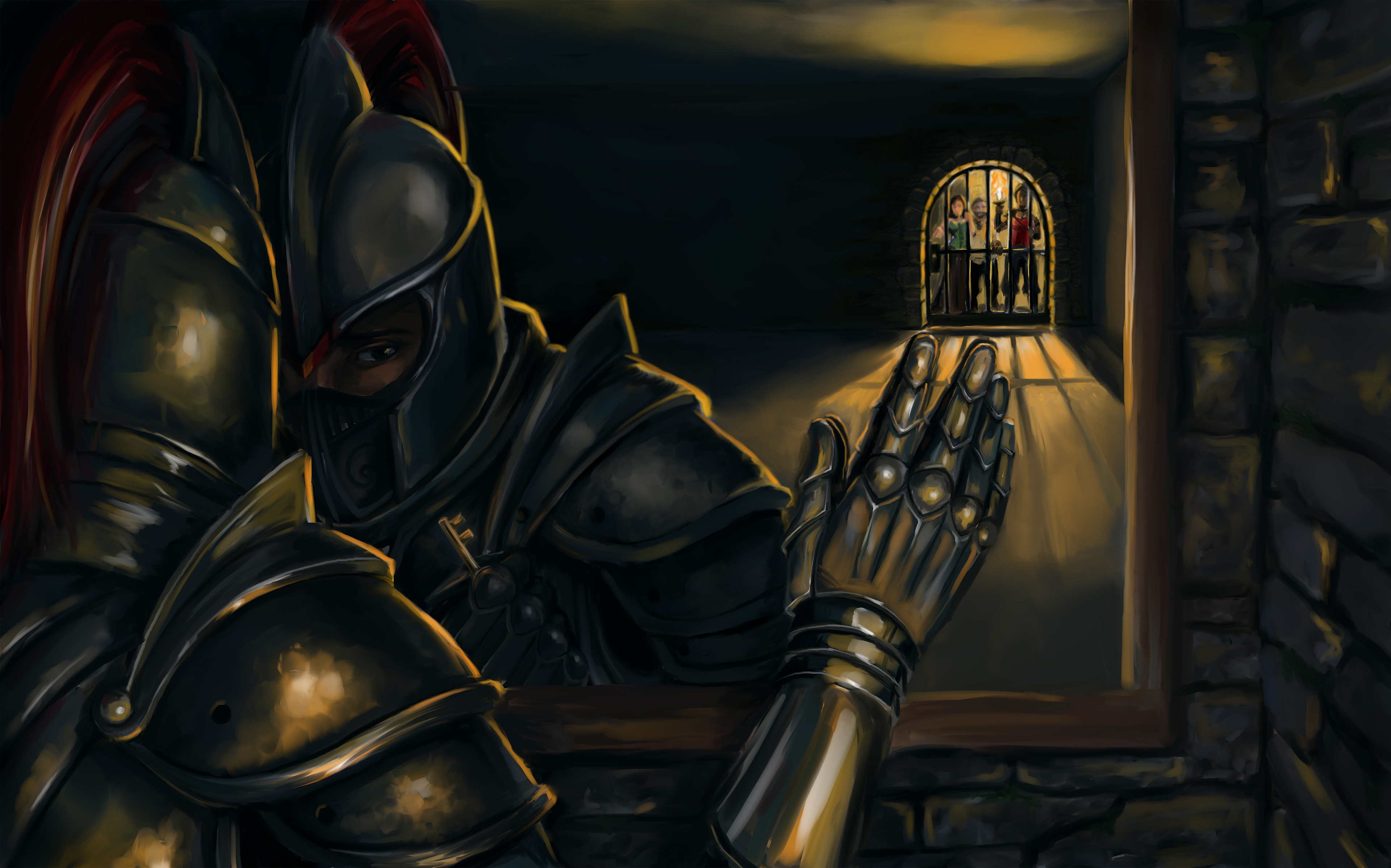 Are you ever going to tell me...?
 The concept of this was to portray a dialogue. I took the opportunity to explore
Aspectors
some more by illustrating Ace and his guardian, Aito. Ace asks him, "Are you ever going to tell me what comes next? After
this
life, I mean..." As always, Aito's response is to be cheerfully cryptic.
This is the version that was printed and painted on. The final painting will be photographed and added at a later date.