Greenville Window Cleaning (2015)
Greenville Window Cleaning
 was a project for a new local business. We decided to use Weebly to build a simple, clean, and responsive interface that works well on all devices. I also improved his SEO, including social media pages, and business took off because of this site!
Explore Europa - Interactive Presentation
"Explore Europa" is a Flash educational presentation that allows viewers to interactively reveal information by clicking on the moon's surface and surrounding objects. Each section has a parallax transition and features which respond to input.
Transpectra - Interactive Presentation
"Transpectra" is an educational presentation for individuals who identify as Transgender (and their friends and family) who want to learn more about it. It contains information on several subjects, from transitioning to entertainment (Information was accurate as of Spring of 2013. Much of this information is dated now). The layout features dynamic panning and a navigation which breaks away from tradition.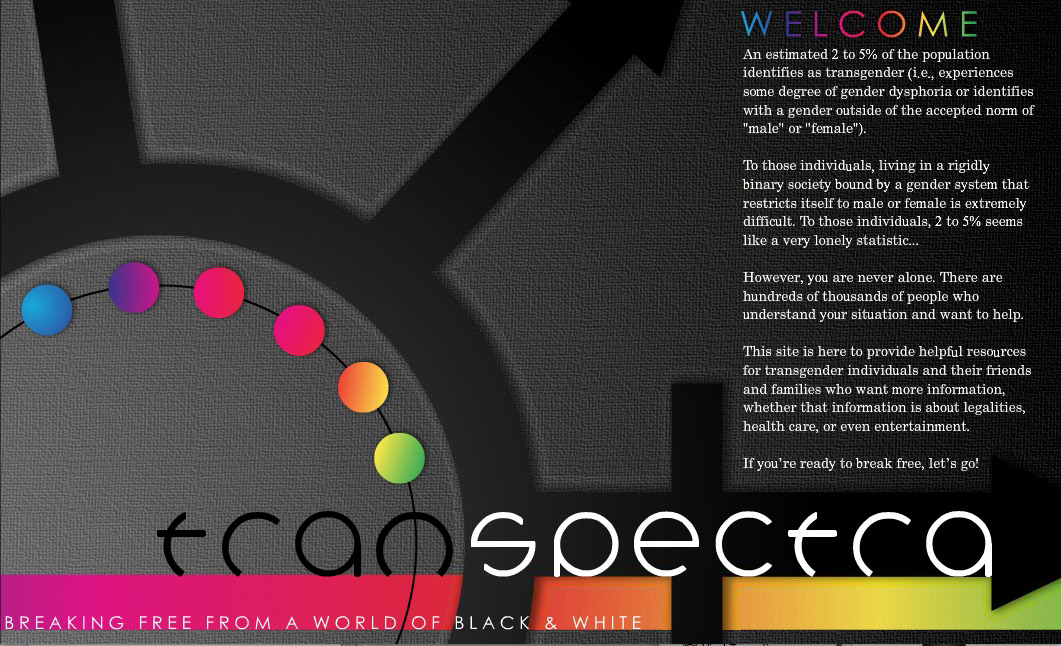 ClearBlue Waters (2013)
This is the 2013 version of a business website for the owner of
ClearBlue Waters Pool and Spa
. This site has been radically changed several times from its original Flash-based design. Although the final design choices were tailored to the business owner's design preferences, the majority of the layout, design, typography, and all of the coding and updates were handled by me. The 2013 design was also collaboratively developed by
Erika Gibson
.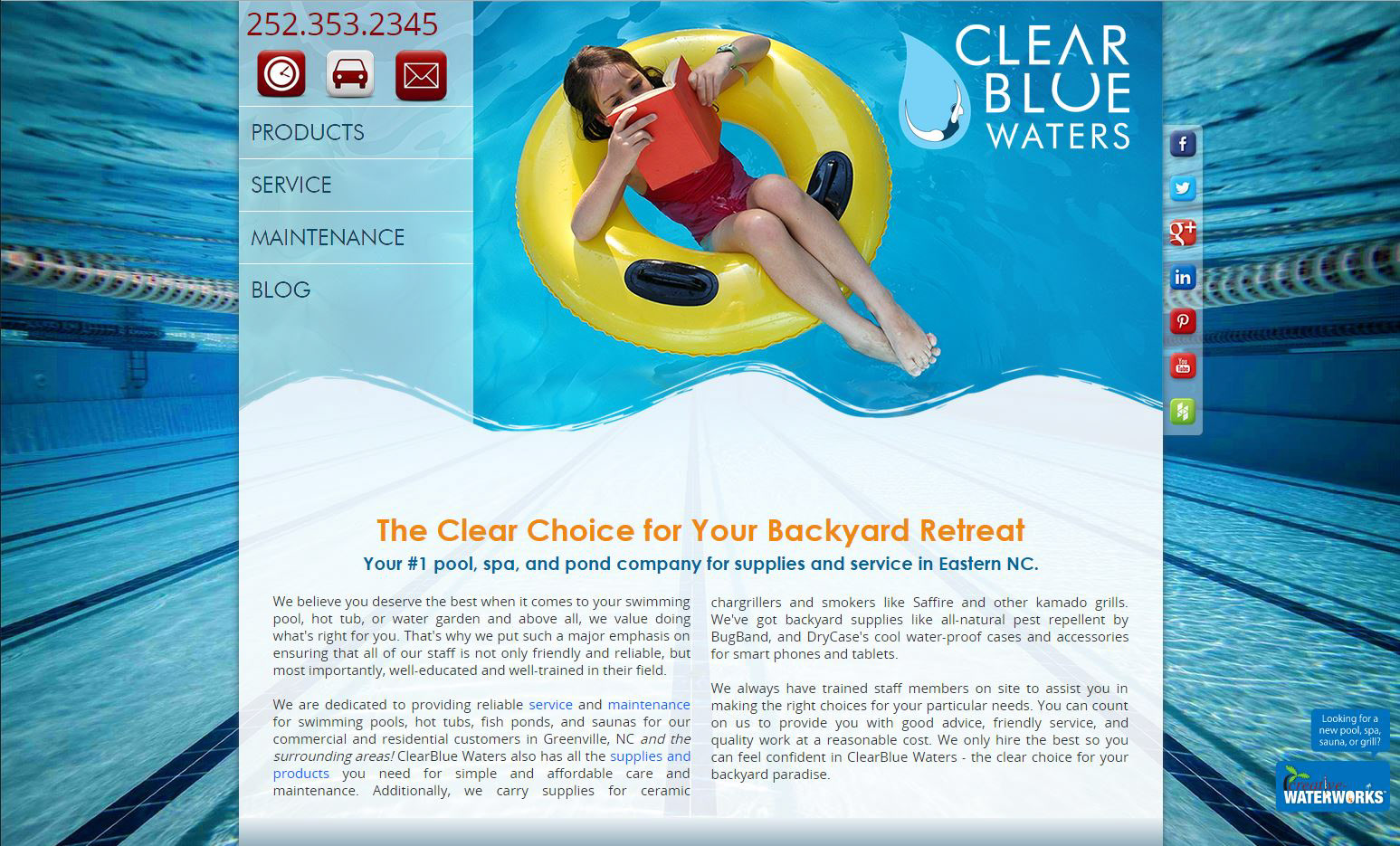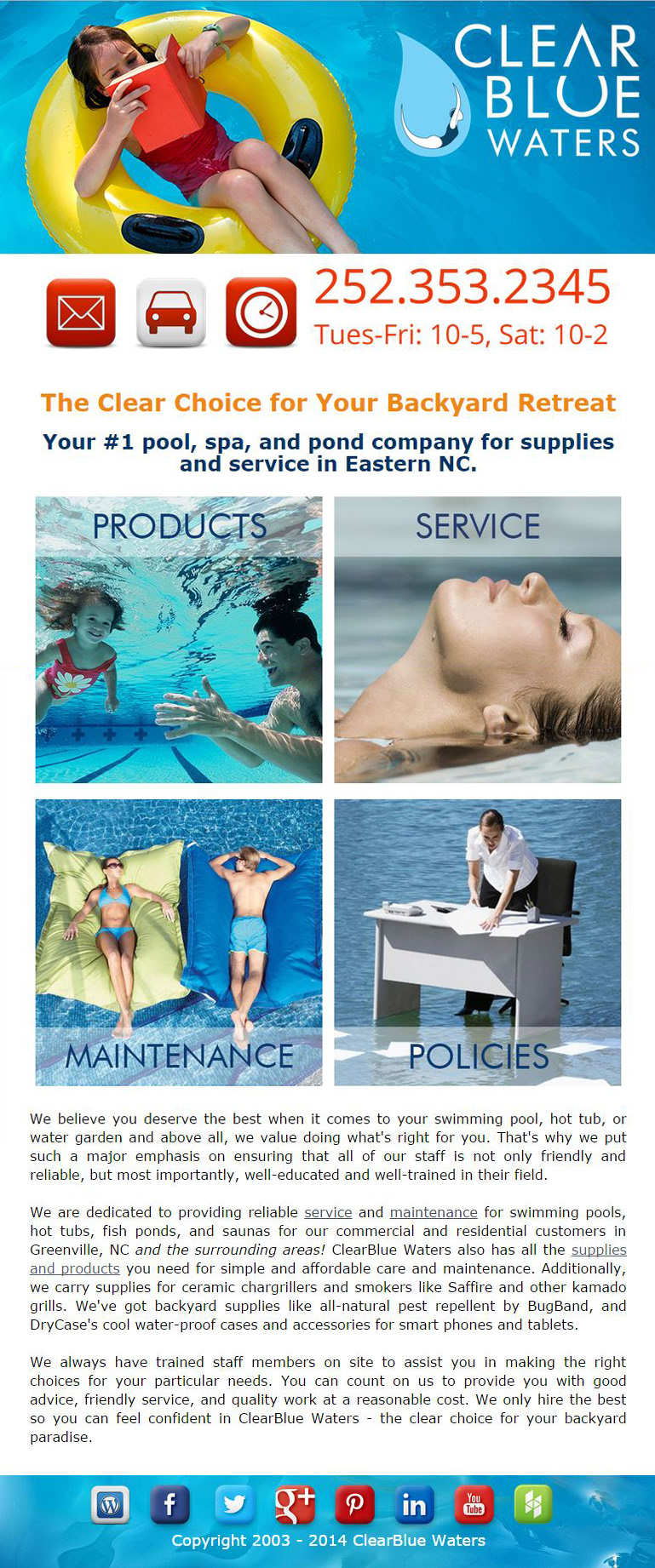 Creative-waterworks (2012)
I designed and built the website for Creative-waterworks, the sister company of ClearBlue Waters. Similarly to ClearBlue Waters, the final design choices were tailored to the business owner's design preferences and implemented by me.
Servant's Heart (2011)
I was asked to design a brand new layout for Servant's Heart, a small Christian Gift company in Greenville, North Carolina. I submitted notated mockups for each page and how it would behave and their web administrator updated the site's design accordingly.